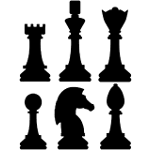 Here are some general strategies and other things to keep in mind as you plan for your draft. There are a lot of approaches you can take but our goal is to remain impartial. If you have strong feelings about the best approach or want to share other ideas we left out please leave a comment!
---
Know Who's Actually Playing
Unlike other sports with a single dominant league it can be hard to keep track of who will be playing in the English Premier League any coming season. You can't simply look at last year's stats. Players get transferred in from other leagues, three new teams have just been promoted, new players are coming up through the youth systems, players are coming back from being loaned out, and on and on.
Worse than not being aware of new potential stars in the league is choosing a fantasy points stud from *last year* that is now playing, or soon to be playing, in Spain. Or even worse, is now playing in the Championship League!
So before you do anything else do your homework on who is in and who is out. It will serve you well to do a few things:
Find who the top goal scorers are in the newly promoted teams. A lot of times these players will get the vast majority of fantasy points for the team as a whole. They may not be world beaters but they can be really solid week in and week out players for your team. Perfect choices for the middle rounds of the draft.
When looking at last year's fantasy point tables remember to cross out players on recently relegated teams. Every year we see a player chosen in the draft on one of these teams. Embarrassing! Of course some players have contract clauses that allow them an early exit if their team is demoted so some do find new life on another Premier League squad.
Keep a close eye on transfer news. Especially for big signings by big clubs from other leagues. These new players will have no fantasy points from last year but are likely to have a big impact in the coming year. Be wary of lower priced transfers. We've found these often turn into role players or are used more in European Cup matches that do nothing for your EPL fantasy points.
Keep an eye on transfer rumors. When one of last year's top 5 fantasy points earner has buzz surrounding him about leaving for another league it can cause quite a quandry. Are you selecting the sure fire bet as the anchor of your fantasy squad or a player who is going to be gone after 2 weeks?
Dont forget about loans. Some players are returning to their squads after loans. Players are loaned out, sometimes to a lower league but also sometimes to a lesser team within the league, because their home team sees potential and they want them to get playing time to further their development. Did they kill it for their temporary team last season? Maybe they will get their opportunity this year! Or maybe they will just go back out on loan. Sometimes when a big club loans out a player to a lesser team in the Premier League that player feels he has something to prove and kills it in fantasy points too.
---
Who To Draft First
Picks 1 through 4
In past years only anywhere from 3 to 6 players garnered more than 200 points on the Premier League's scoring system. We believe any given season only has 3 or 4 sure fire bets to attain the feat. Don't think you can outsmart everyone else here. If you have one of the first 4 picks in your draft then go with one of last year's top points earners. Somebody proven. It's hard to go wrong and you will have a decent advantage right out of the gate over the teams choosing from spot 5 and on.
Picks 5 through the end of Round 1
This is where the draft starts to get tricky. You have a few options but it's still NOT time to try being too clever. Options you should consider:
Who's next on the fantasy points from last season? They earned a lot of points last season. Maybe it was a fluke, maybe not. But it's doubtful they will go from the very top to completely sucking. They should be a solid choice regardless.
Who is getting transferred in from another league that you *KNOW* is going to be a prominent feature of their side from Day 1. The big signings demand the high transfer fees for a reason: they are expected to perform. That usually translates well to fantasy points.
All things being equal there is usually a shortage of top Forwards. Grab one before they are all gone.
After the top Forwards are gone our next favorite spot is a goal scoring Midfielder. Most leagues give more points to Midfielders than Forwards for scoring a goal so their upside is usually greater. We especially love goal scoring Midfielders that are their team's direct kick and penalty kick takers.
Do NOT take a Goalkeeper.
---
Who To Draft Next
We'll give you a few Dos and Don'ts as you progress through your draft.
Early Rounds
Do
Look at Draft Rankings on the site you are using. If your site shows the percentage of leagues who have drafted a player look at that too. There is usually power in collective wisdom. Also look at fantasy points from the prior season. Generally following somewhat close to these rankings will get you a solid team. In the least it will prevent you from completely screwing up before you begin.
Remember there is a scarcity of the absolute elite fantasy points earners in each position. Grab one if at all possible.
Take *SOME* risks. It can be hard to know how a newly transferred player will perform in terms of fantasy points but you generally want to have elite players on your team even if they don't have a track record.
Don't
Do NOT be *TOO* risky. The early rounds are your only opportunity to get the big fantasy points earners. Don't give up a sure thing for your self-supposed brilliant idea.
Do NOT take a Goalkeeper.
Mid Rounds
Do
Now you can start showing everyone else how clever you are. This is where your special insight on an unknown player can really make a difference. For example, if you know a player on a newly promoted team scored all their goals last season, AND he's not being replaced or supplemented with the transfer market, it MIGHT be a good risk to take. Same with newly transferred in players going to mid and lower table clubs. Taking chances on players not on those prior year rankings can pay off and differentiate your team.
Remember most leagues require you to play a minimum number of players in each position. Make sure you supply each position with players during these rounds so you aren't left playing somebody useless for your cause.
Keep an eye out for a run on a specific position. Drafts can be unpredictable and without warning everyone can suddenly be worried about getting a Defender. Stay calm, stick with your plan, but you may need to adjust it some.
Don't
Do NOT be a fanboi for your favorite club. Yes, you love your club's players. You might even have greater insight into their players' potentials or how one might be used differently this season. Absolutely use that information, but make sure you stay rational.
Do NOT be a hater against your rival's players. You might die a little inside each time your hated opponent's striker scores a hat trick. But if he's on your fantasy squad you might feel a little bit better about it! You might hate the colors he wears, how he plays, you KNOW he's a jerk player, BUT remember it's the fantasy points that matter here.
Do NOT take a Goalkeeper.
Late Rounds
Do
Take a Goalkeeper. How Goalkeepers will perform in fantasy is extremely hard to predict. Last year's performance is often little indication about the coming year. In lots of ways their points are out of their control. A shutout is really a team effort
The fact that they had a billion shots or no shots they had to face in a match is really a reflection of the Defense in front of them. With the seeming randomness of it, the difference between last year's top Goalkeeper to last year's 13th ranked Goalkeeper all seems within the margin of error for us. So we don't sweat it. A Goalkeeper is a good 11th pick.

Also sites can use quite different scoring metrics that can cause quite a bit of variability, much more than in the other positions. Some give greater value for shots saved, so a Goalkeeper who allowed 3 goals but faced 20 shots can have really good points on one site and have negative points on another site. For us the brain power required to analyze the differences and variables only to end up with a pretty random result anyways isn't worth the effort.

If you haven't accomplished this in earlier rounds, absolutely make sure you have enough players to fill each position's minimum requirements. This should have been done by now, but if not this is your first priority here.
Make sure you have at least a couple of serviceable substitutes. You are going to need them sooner than you think.
Go for the million in one shot. Take that 17 year old at the big club that might be on the verge of becoming an all-world player. At this point there is little downside for a busted pick.
---
---